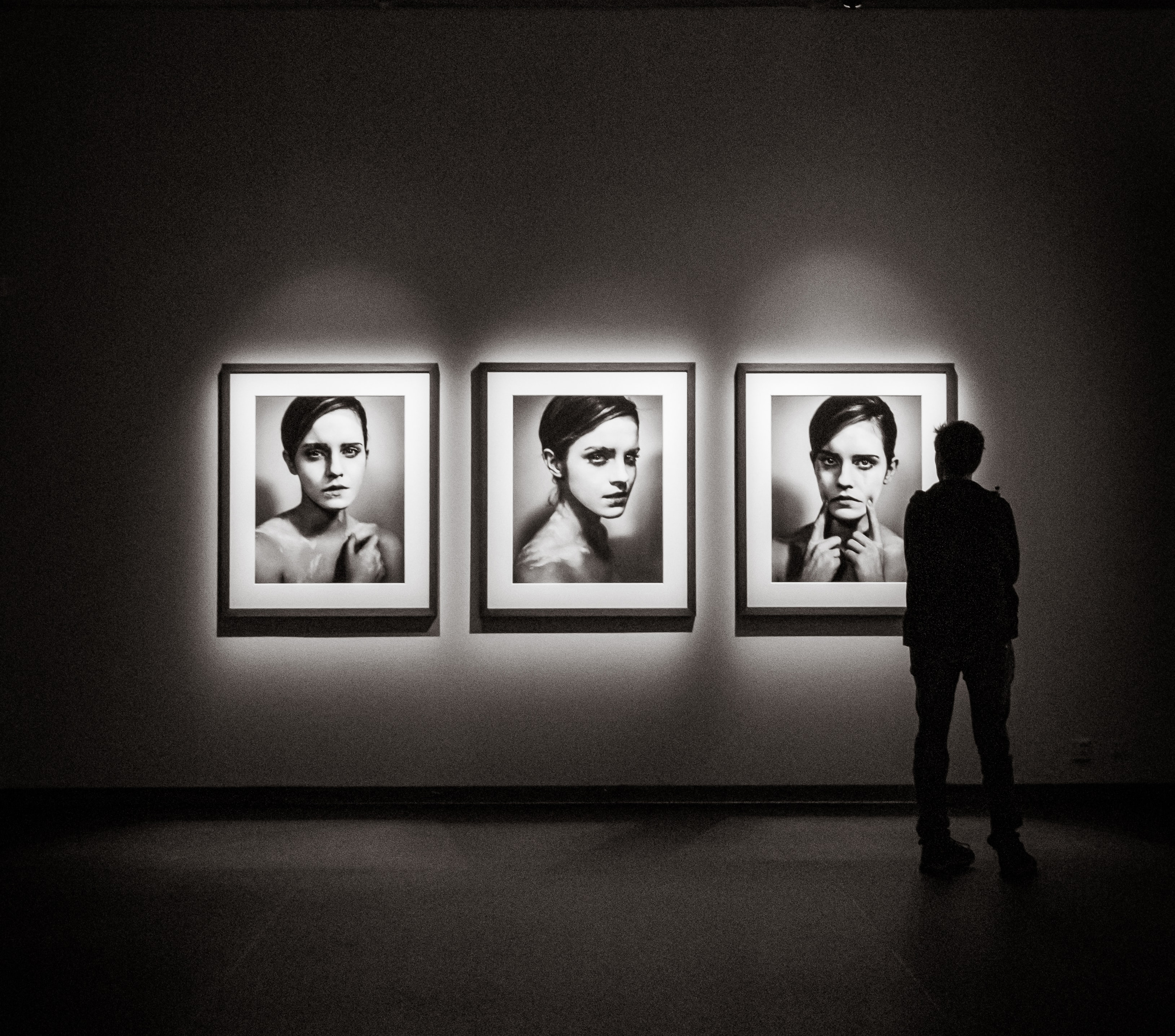 Fine Art & Photographic Print
Using the most currently large format ink jet printers and high quality archival paper stocks we offer artists, photographers and galleries easy access to 'Giclée' printing services.
The HP Presses we run use lightfast pigment based inks ensuring a long lasting print. We supply printing services to many public & private art and heritage organisations.
'Giclée' printing refers to high quality archival printing as often used in public and private galleries. Digital print offers artists the opportunity to produce short runs of their work for both sale & display, as there are minimal set up costs.
The sizes we use (A4, A3, A2, A1 & A0) represent the finished print size. In some cases this might include a white border either for framing or signing. For example, the printed area might be A4, but the paper size is A3 to allow for a signature or for framing purposes. This would be charged as an A3 print.
Where the printed image is not proportional to an A size, the cost is based on the nearest A size that will accommodate the image. For example, a 10" x 8" (254 x 203mm) fits on an A4 sheet, or 20" x 16" (508 x 406mm) fits on an A2 sheet.
If you need assistance before placing an order or require bespoke sizes, please CONTACT US
For information about the papers we use, please see the Specs tab.
Available Papers.
260gsm Premium Photo Pearl. This paper is ideal for photographic images in both colour or B/W. it has a semi gloss surface that doesn't give excessive reflection but provide deep rich colour.
310gsm Canson® Infinity Rag Photographique is a 100% cotton museum grade white Fine Art and photo paper. The exceptional smooth white tone is achieved during manufacturing by introducing natural minerals to the process. It has been developed to address the need for continued longevity requirements in the Digital Fine Art market.
310gsm Canson® Infinity Rag Aquarelle is a 100% cotton museum grade white Fine Art paper. With the same general whiteness as Photo Rag, the paper has a traditional NOT/textured watercolour paper surface making ideal for the reproduction of images in a painterly style.
On occasion, we can offer alternative papers where we have end rolls from previous commissions, or when clients have sufficient requirements to purchase specific papers on request. These service are priced on application.
We advise that you source the highest quality digital file you can when ordering Fine Art prints. We can accept PDF, Tif & JPEG files.
These should ideally be 300dpi and never below 72dpi at the finished print size. You can send us files by We Transfer if you are unsure of the file dimensions. Please do not email files over 5mb.
Files can be in RGB or CMYK, but CMYK will likely be closer in colour to what you see on screen.
We can provide printed proofs if you wish to check your images. There is a cost of between £10.00 & £20.00 +VAT for this, subject to requirement.
If you have hardcopy artwork, we do provide some scanning solutions dependant on the size and type of original you have. Please CONTACT US for details, providing as much information as you can.
From £

5.00
Buying Options
How would you like to design your Fine Art & Photographic Print?
Choose Printing Options
Formats
Quantity
Price
£

We Design for You
Our Graphic Design Service
Using the very latest in graphics hardware and software our qualified team of designers are able to provide a creative and innovative design service, turning your ideas into reality. We not only create final artwork but are also able to handle files created by clients.
Design time is charged on an hourly basis of £48+vat per hour.